x
x
Bruce Kendall -New Zealand Olympic Team
Bronze Medalist (Los Angeles, 1984)/Gold Medallist (Seoul, 1988)
Below: Coach Kendall gave this sworn statement to Greek police on August 8, 2002:
xxxxxx
"...it (Birkenfeld's windsurf board) hit the back left side of my craft."
(Refer to page 1, bottom)

x
x
x
x
x
xxxxxxx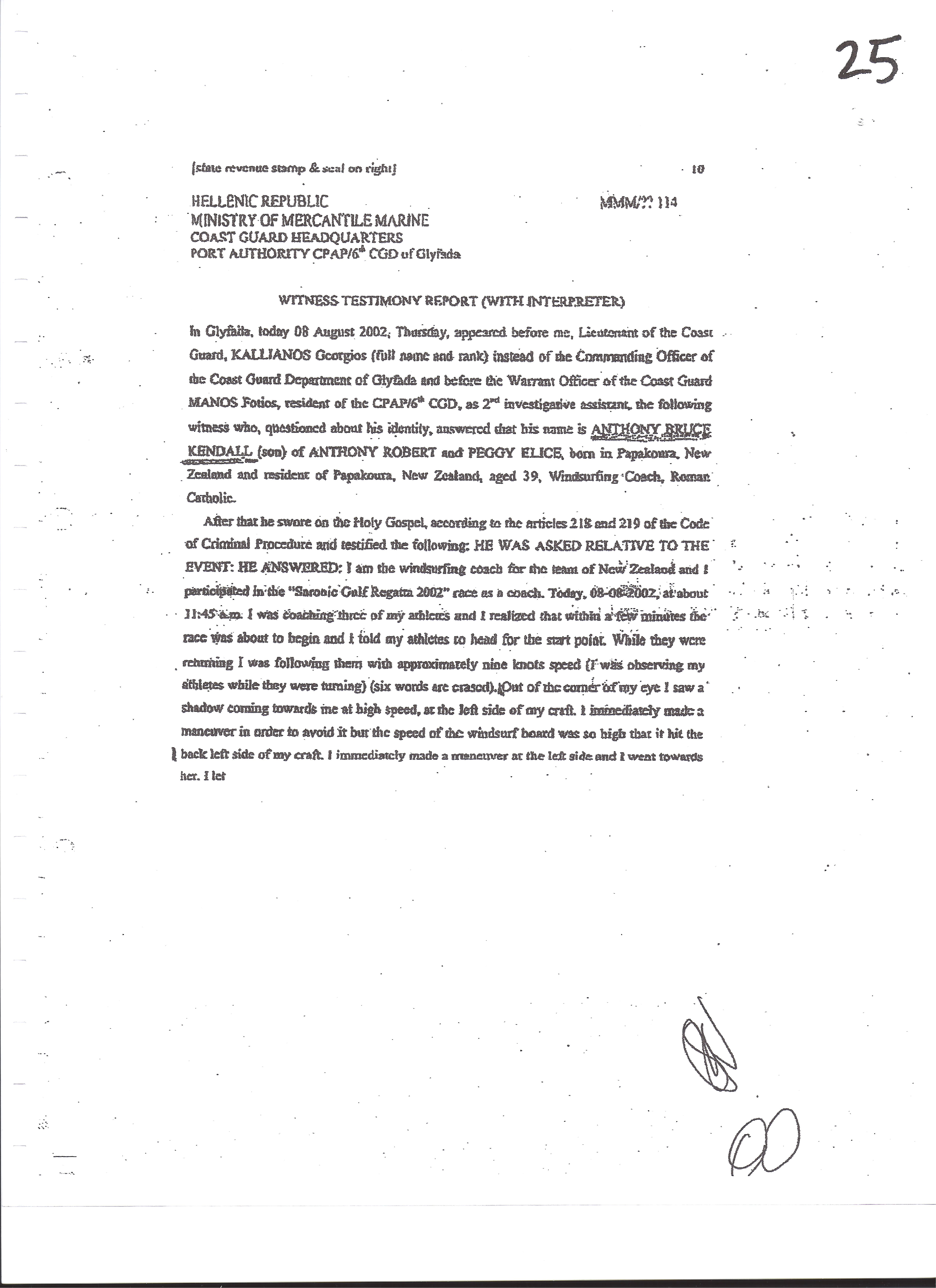 x
x
x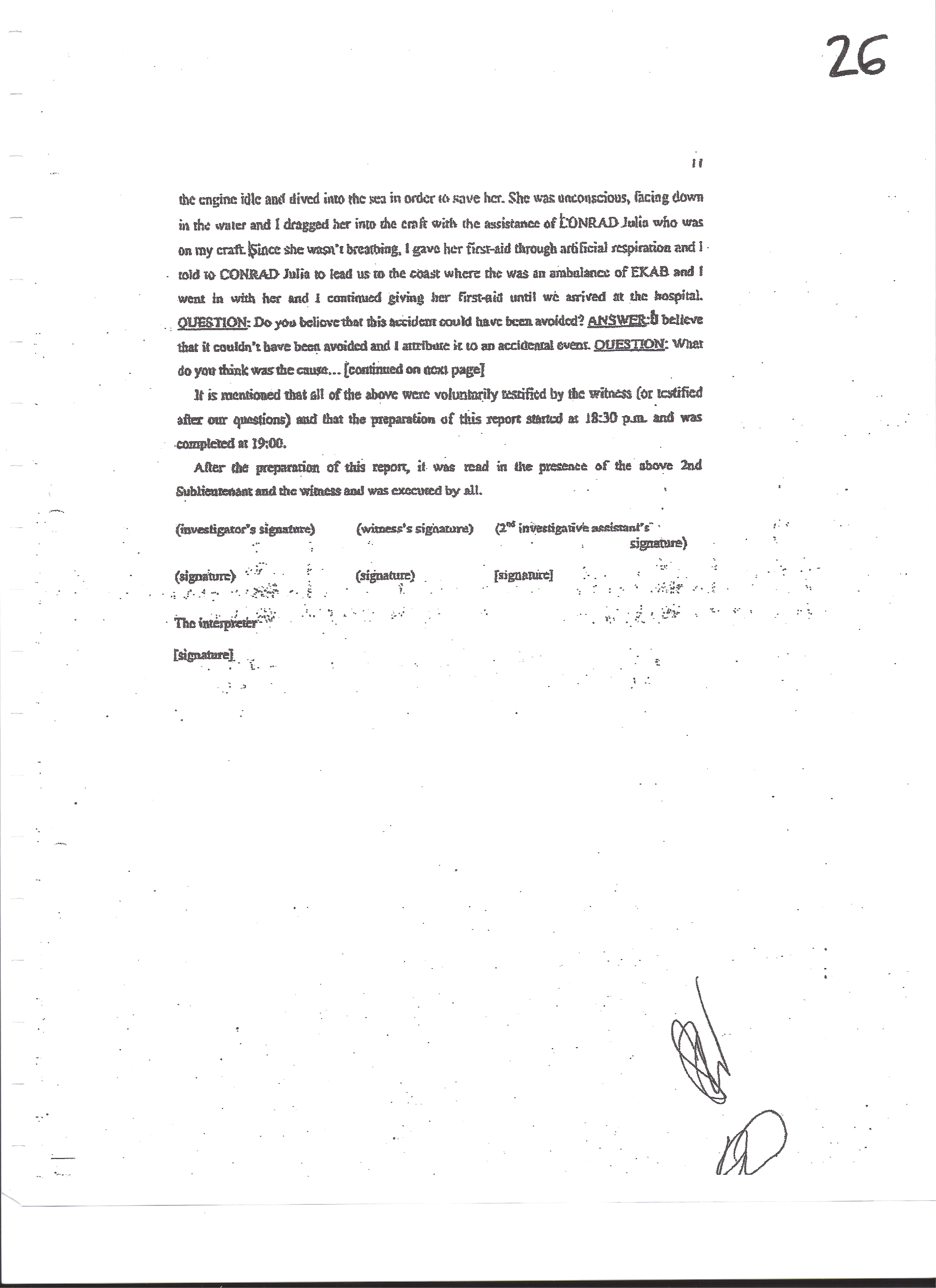 * In May 2002, Kimberly2004.com was launched as a very different site. The objective was to be fundraising for Birkenfeld's Athens 2004 Olympic Campaign.
x